Parachute husband Emile Cilliers unable to return to South Africa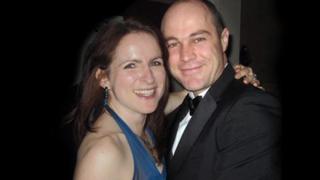 An Army sergeant accused of trying to murder his wife by tampering with her parachute has been denied permission to return to South Africa for Christmas.
Emile Cilliers, 37, is facing a retrial for the attempted murder of Victoria Cilliers who survived a 4,000ft (1,200m) parachute fall in 2015.
He applied to have his bail conditions amended so he could spend a month in Cape Town with his elderly parents.
But the amendment was denied by Judge Keith Cutler at Winchester Crown Court.
Judge Cutler said: "I have concluded that I will not alter the bail conditions and they will remain as they are."
He added that a date for the retrial had been set for 11 April 2018.
Mr Cilliers, of the Royal Army Physical Training Corps in Aldershot, denies two charges of attempted murder and a third count of damaging a gas fitting.
He is accused of sabotaging his wife's main and reserve parachute and a few days earlier tampering with a gas valve at the family home in Amesbury, Wiltshire.