Hidden hoard of 100,000 toy soldiers to be auctioned
A collection of about 100,000 toy soldiers and even more accessories - amassed over a lifetime and stored in a garage - is to be auctioned off.
The hoard, which filled a double garage in Brislington, Bristol, belonged to Carmelo Mazzotta who died in 2016 following a battle with leukaemia.
The 55-year-old began his collection of soldiers, tanks and planes when he was just eight.
Split into 400 lots, it is expected to fetch £30,000 at auction on Saturday.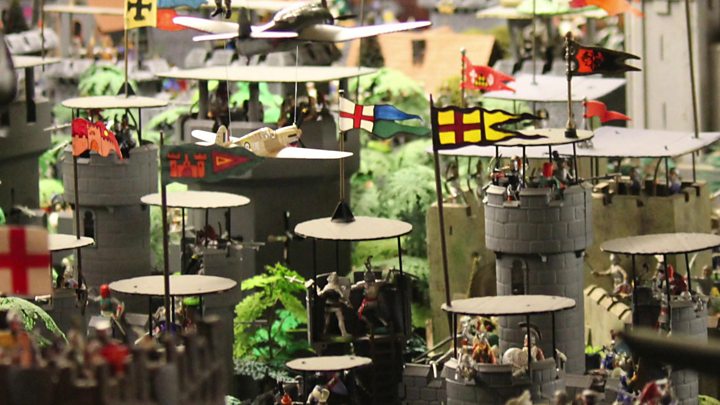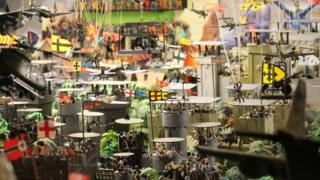 Standing between 1in and 2in, the tiny soldiers were laid out in regiments on every available surface of Mr Mazzotta's garage.
Made from lead, metal and plastic, the miniature figures were lined up amongst model tanks, military vehicles, forts and flying aircraft.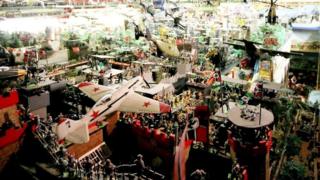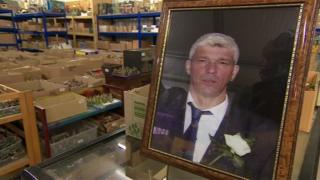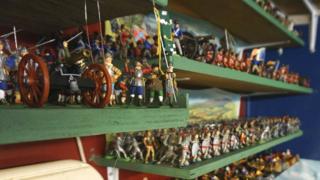 Anita Mazzotta said her brother had a "huge passion" for making planes and painting the models.
She said: "He always wanted to be a soldier himself and he was a bit of a Peter Pan - he never wanted to grow up - so in a way it was him enacting his dreams.
"He was like a general with his armies and he knew and could pinpoint where any particular soldier was and knew all the different regiments."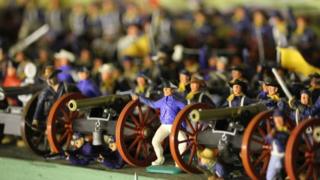 Tim Weeks, auctioneer, said he was "gobsmacked" when he first saw the "massive" collection.
"There were hundreds of thousands of toy figures - it was unbelievable - it was about 50 collections in all," he said.
"It really did have everything, all the way through the centuries. I'm sure I saw Robin Hood chasing the German soldiers out of Sherwood Forest."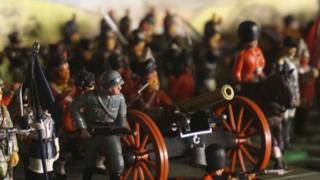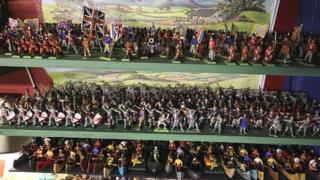 The collection is due to go under the hammer on Saturday at Wessex Auction Rooms, in Wiltshire, and is expected to fetch between £25,000 and £30,000.