Amesbury Novichok poisoning: Inquest hears of 'goodbye'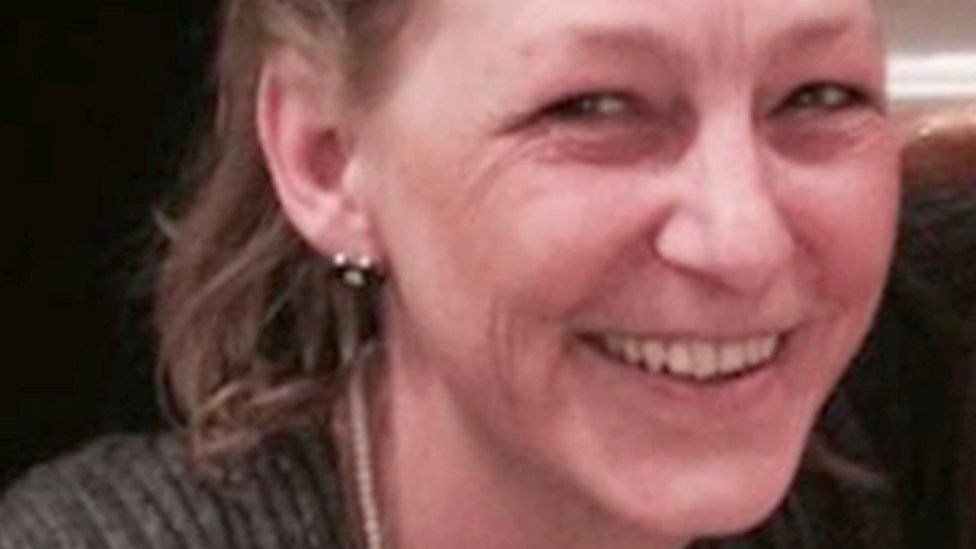 The sister of Novichok victim Dawn Sturgess has described "saying her goodbyes" hours before her death.
Stephanie Sturgess told an inquest she was present when doctor told her of the decision to switch off her sibling's life support.
Mother-of-three, Dawn, 44, and partner Charlie Rowley, 45, collapsed at his house in Amesbury, Wiltshire, within hours of each other on 30 June.
A coroner released Ms Sturgess' body so her funeral could be held.
She died on 8 July after spending nine days in intensive care at Salisbury District Hospital.
At the opening of the inquest at Wiltshire and Swindon Coroner's Court, a statement from Stephanie Sturgess said she visited Dawn on the Radnor Ward on 1 July.
During that time, she said, medics informed her of their intention to "turn off or reduce oxygen", which would "likely result in Dawn's death".
"I then said my goodbyes to Dawn before leaving hospital," she said.
"Later that same evening I was contacted by my sister Claire who informed me that Dawn had died at 8.20pm that evening."
The hearing was told Ms Sturgess's body was left in the hospital room where she died with guards on duty outside overnight.
Her remains were placed in a sealed bag with unique serial numbers the next day, before being taken away under police escort for tests, the court heard.
Coroner Mr Ridley said the results of a post-mortem examination held on Tuesday would not be revealed until more tests had been carried out.
He also confirmed swabs taken from both Ms Sturgess and Mr Rowley tested positive at Porton Down for the nerve agent.
Mr Ridley said: "It was initially believed that on admission both patients had been exposed to contaminated controlled drugs.
"However, it was soon established that both patients were exhibiting symptoms of organo-phosphate poisoning.
"This was the same symptomatology exhibited by two other individuals first admitted to the same hospital on 4 March."
The inquest was adjourned until January.
The Metropolitan Police said 250 detectives had been involved in the "painstaking" investigation since March.
They are thought to have been identified through CCTV, cross-checked with border entry data.
Related Internet Links
The BBC is not responsible for the content of external sites.