Winter solstice: Thousands gather at Stonehenge at dawn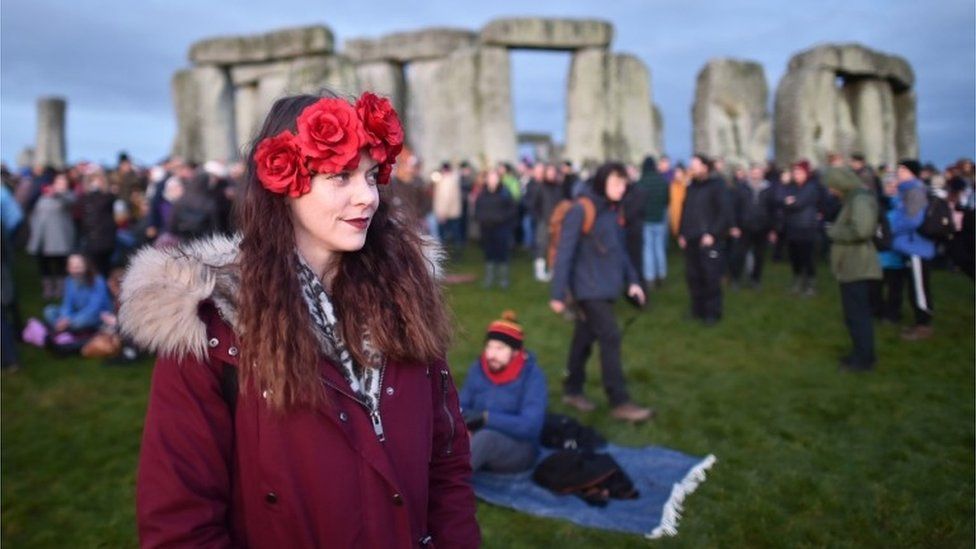 Thousands of people have gathered at Stonehenge to welcome the first sunrise after the winter solstice.
English Heritage opened the site for those celebrating the end of the longest night of the year. The sun rose over Stonehenge at 08:11 GMT.
Jenny Davies, from English Heritage, said about 5,000 people had come, ranging from pagans and Druid groups, families and tourists.
She urged people to "respect the stones".
"They are very special, so we ask that people don't climb on them, stand on them or sit on them," she said.
Related Internet Links
The BBC is not responsible for the content of external sites.