Coronavirus: Tourists fear being stranded after missing flight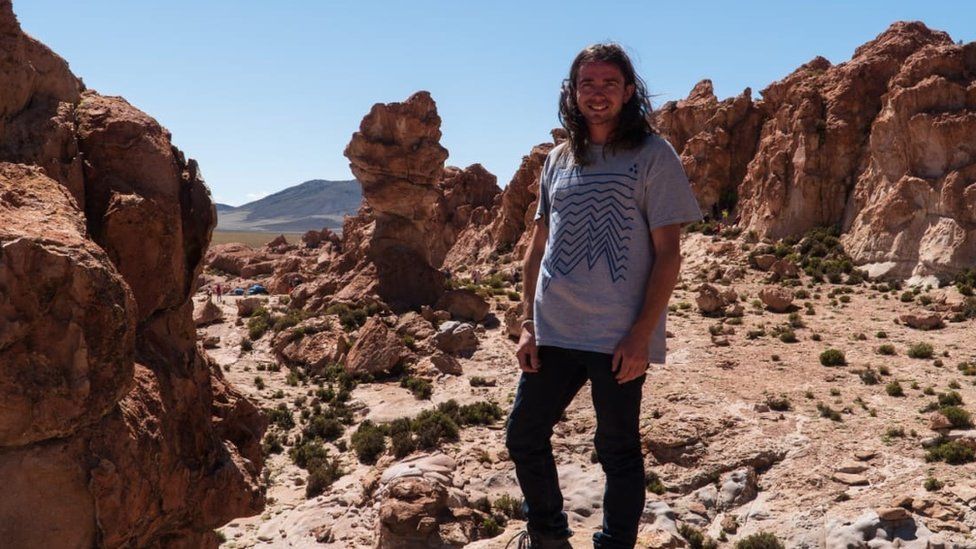 A group of British tourists fear they will be stranded in Peru after they missed a flight home.
Chris Ramsay, from Salisbury, said he and the group were expecting to board a flight on Wednesday, but were left behind after some members tested positive for coronavirus.
The group are now stranded in Cusco and say time is running out to get home.
The Foreign and Commonwealth Office said it was doing all it can to get travellers back to the UK.
Mr Ramsay, 29, was backpacking around South America when the pandemic hit and has been in Cusco for six weeks.
He said: "The clock really is ticking as the Peruvian government is going to stop allowing repatriation flights in the next few days."
Mr Ramsay was staying in a hostel that had eight positive cases of Covid-19 before being moved by the British Embassy to the Hotel Jose Antonio Cusco.
He, and at least six others, were then expecting to be transferred on to a flight from Cusco to Peru's capital, Lima.
But after medical tests - half of which came back positive - the group were told they were no longer allowed on the flight, including those who had tested negative.
Mr Ramsay, who had a positive test, said the group were then offered a "military" flight to Lima, from where they would get a plane to Heathrow.
"We got up in the morning, bags packed, sat in the lobby from 07:00. At 10:00 we were told we weren't going any more," he said.
The group were told the plane had taken off without anyone on it. After being turned around, it then took off for a second time, again without the group, he said.
"To top it all off, half an hour before the flight from Lima to Heathrow took off, we had a call from our contact at the embassy finally confirming we definitely weren't going, but also that he and most of the embassy were getting on that flight and leaving us here," Mr Ramsay said.
"They couldn't tell us who was staying in Lima. We were completed abandoned."
The group have since moved hotels again with the help of the Dutch embassy but are worried they will be stuck in the country if it does close its borders.
Mr Ramsay said they have heard of other people being re-tested, but they have not been told anything about that directly and is concerned even if they are re-tested, it may not help their situation.
"If we miss the deadline for flights and are here indefinitely until the country opens its borders again, that is just a really big concern."
A spokesman for the FCO said while the group was due to board the flight, they had to abide by Peruvian authority rules on medical screening.
He added they were working with international partners and the Peruvian government to try to secure seats on future flights but could not confirm whether Peru was planning to stop all repatriation flights.
A FCO spokesperson said: "We recognise this is deeply disappointing for these passengers and a worrying time. We will continue to do all we can to support them."
Related Internet Links
The BBC is not responsible for the content of external sites.