Elon Musk sent letter asking him to invest in Swindon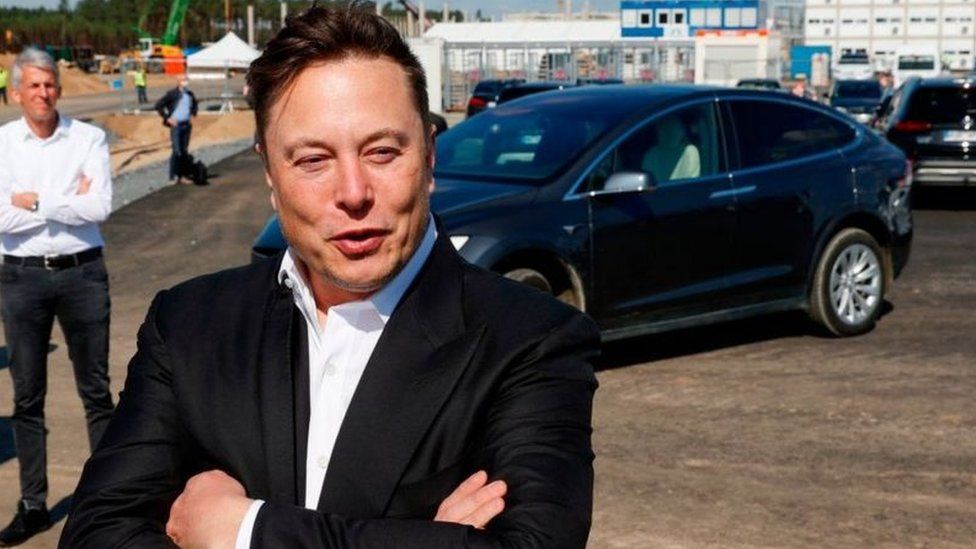 The world's richest person has been invited to consider setting up a new manufacturing site in Swindon
Leader of the town's borough council David Renard has written to Elon Musk, owner of the Tesla car company, asking him to consider opening a factory there.
Mr Renard suggested the Honda factory site, set to close in July 2021.
Mr Musk also owns Space X which aims to deliver broadband internet around the world, using 42,000 satellites.
In the letter to Mr Musk, Mr Renard said he would like to "draw your attention" to the Honda site.
He called it a "prime site" with good transport links and said the "biggest selling point" might be Honda's 5,000-strong workforce which would need to find new employment when the plant closes.
Jim Grant, the borough council's Labour group leader, said he applauded the approach to Mr Musk and said "every opportunity" should be taken to bring jobs to the town.
But he added: "I am concerned, however, that this has more to do with publicising the Tory council itself than a serious approach to Tesla.
"Honda itself is keen on privacy, and I suspect Elon Musk and Tesla probably prefer to do such negotiations out of the public eye."
Related Internet Links
The BBC is not responsible for the content of external sites.