Wiltshire: care facility closure would be 'cruel' says mother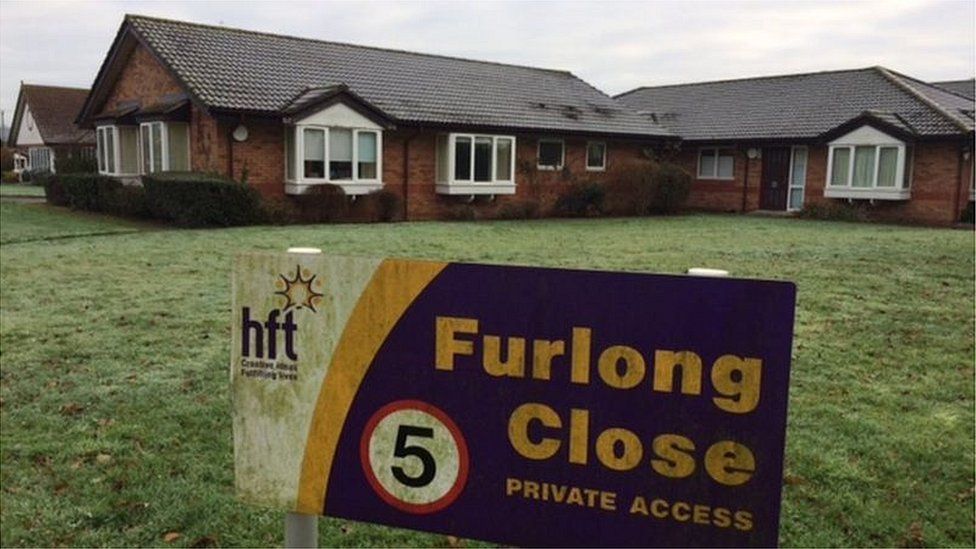 The mother of a woman who lives at a care facility says its possible closure would be "outrageous and cruel".
Trish Gange's daughter Katie, 41, has lived at Furlong Close in Rowde, for 11 years and said its closure would be a "complete disaster" for her.
Site owner and operator Hft has handed in its notice to Wiltshire Council, which is now searching for another care provider to take it over by mid-May.
Wiltshire Council said its focus is on "supporting our residents."
Furlong Close provides accommodation and support services to 36 adults with learning disabilities. Care for the majority of the residents is funded by Wiltshire Council, but the site is run by Hft.
The charity's notice period ends on 19 May and it has agreed that another operator can take over for two years but one is yet to be found, with the council putting the contract out to tender.
Ms Gange said "the whole thing has been very badly handled."
"Katie is the happiest person you could ever meet. She's very well settled there. Life for her out in the wider community would be a complete disaster.
"It never ever occurred to me that something like this could happen. It's absolutely shocking. I would describe it as outrageous, cruel and uncompassionate."
Mark Steele's relative David Harries has lived at Furlong Close for 18 years and enjoys living in the "happy, loving, caring place".
"We are hoping a deal can be done to put in another care provider for at least two years so that families can have time to work on a long-term solution," said Mr Steele.
Families have also issued a claim for a Judicial Review which has been brought on the basis that residents losing their home is a breach of human rights, with a High Court hearing due to be held within the next two months.
'Consider future options'
Lucy Townsend, Corporate Director for People at Wiltshire Council said: "Together we will work with Wiltshire residents and their families to consider their future options."
Emma Bagley, Hft's Divisional Director for the South West said the charity would continue to provide care until a new service provider was found.
"At present the Furlong Close team remains unchanged and we are committed to promoting solutions that allow staff to remain with the people they currently support."
Related Internet Links
The BBC is not responsible for the content of external sites.