Hammer falls on Freddie Mercury piano auction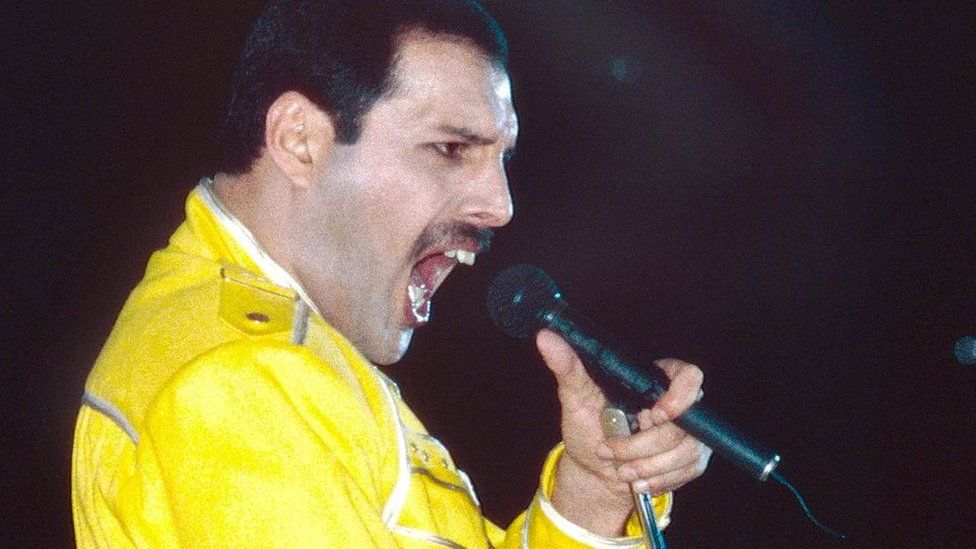 The hammer has fallen on the auction of a piano once owned by Queen frontman Freddie Mercury.
It was previously bought by Welsh rockers The Alarm 36 years ago and was auctioned earlier by Gardiner Houlgate in Corsham, Wiltshire.
Used on Queen's 1984 album The Works it had a guide price of up to £20,000 but sold for £11,500 in the end.
As Queen once sung: "Money Can't Buy Happiness" but it can buy their Kawai EP 308 baby grand electric piano.
It was used by Queen both in the studio and on the road in the 1980s and featured in The Works, which included the single Hammer to Fall.
The Alarm's frontman, Mike Peters met Freddie Mercury in 1985 at the Montreux Pop festival in Switzerland, where the Bohemian Rhapsody singer offered his support to the band.
A year later, needing a piano for the tour Peters bought the instrument from Queen for £3,000.
When the tour ended, Peters, from Rhyl, Denbighshire, kept it at his recording studio.
On deciding to sell it, he said: "The piano certainly has a kind of magic. I'd love it to go to someone who gets the same buzz from it as we did."
Related Internet Links
The BBC is not responsible for the content of external sites.