Cull under way after Wiltshire bird flu outbreak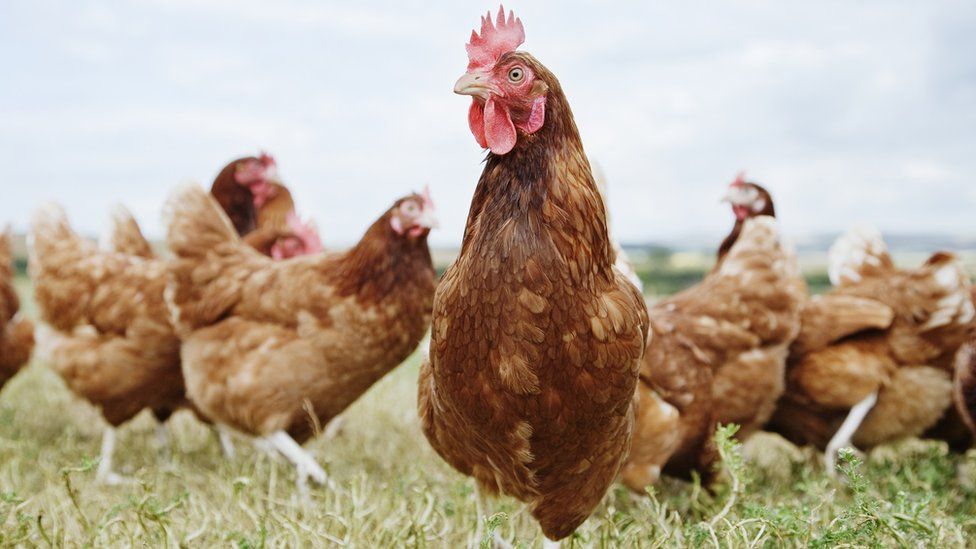 An outbreak of bird flu has been confirmed in Wiltshire, the government has said.
The highly-contagious H5N1 virus, was found at a premises near Highworth, north of Swindon.
All birds at the site were being humanely culled, said the Department of Environment Food and Rural Affairs.
The protection and exclusion zones mean bird keepers, even those with a small number of domestic chickens, need to follow strict biosecurity measures to help protect their flocks.
Inside the 3km protection zone, anyone keeping poultry or captive birds must record all visitors and keep their birds indoors or isolated.
In the wider 10km surveillance zone, which covers much of north Swindon, bird owners have to take biosecurity measures and follow advice from veterinary experts.
Avian flu is spread by close contact between healthy birds and ones who have been infected, even if they are dead.
Defra says the risk to the general public's health is "very low".