Honest North Yorkshire village sets up phone box shop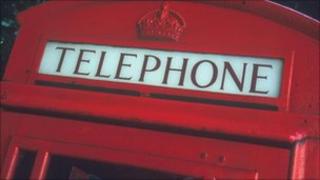 Residents in a tiny village in the Yorkshire Dales are proving their honesty after setting up an unattended grocery store in a disused phone box.
The post office shop in Draughton closed in 2008, leaving the village's 250 residents without access to goods.
The parish council then decided to make use of a derelict phone box after BT made it available for just £1.
Lewis Cooke, who delivers goods to the box from his newsagents shop in nearby Skipton, said nothing had been stolen.
He said his customers could order groceries such as bread, tea bags and milk over the phone and either add the goods to their newspaper bill or pay him with a credit or debit card.
He said: "We have been delivering newspapers there for the last four weeks.
"Then one of the customers came to pay the bills and said 'how would you feel about delivering some groceries'.
"We set up making a price list of everything we stock and put it in the phonebox for people to pick up and take home with them.
"It's just carried on from there."
Mr Cooke said he expected more people to taken advantage of the shop during the winter months.
He said: "There's a lot of elderly people up there so it may come in handy for them."
"On the odd occasion somebody's picked the wrong paper up and put it back later on.
"Other than that we've never had any problems at all."