Nurses stationed on Scarborough seafront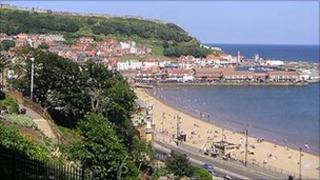 Nurses are being stationed on the seafront in Scarborough to treat holidaymakers with minor injuries.
The medical unit on the West Pier will be manned from 1000 BST to 1700 BST seven days a weeks until the end of the school holiday period on 3 September.
It is hoped the service will help reduce unnecessary attendance at A&E.
Lead nurse Nikki Milner, who runs the scheme, said people would be treated for minor injuries such as cuts, sprains and sunburn.
She added: "The aim of our summer seafront service is to give people easy access to trained medical professionals should they need it.
"The last thing people want to do when they have a problem is to wander off to look for the hospital, especially if they are not familiar with the town."
Ms Milner said one of the most common problems for medical staff during the summer was people not using sun screen.
"As well as being very painful, this can be very dangerous, particularly for young children or people with pale skin."