North Yorkshire County Council's £14m budget cuts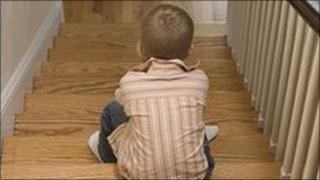 Plans to make budget cuts of £14m to the children and young people's services department at North Yorkshire County Council have been announced.
The council said the savings over the next three years were needed because of reductions in government grants in 2010 and anticipated future spending cuts.
Affected services include social care, free school transport for pupils and music provision.
The council said the measures were "unfortunately unavoidable".
They include reducing the school transport budget by £1.6m, cutting the budget for children's social care by £1.2m and ending the £620,000 subsidy to the school music service.
Director of children and young people's services Cynthia Welbourn said while their priority was to safeguard frontline services they would not be able to protect them completely, given the size of the savings required.
"These measures are unfortunately unavoidable, given the financial pressures on the county council," she added.
"We have no choice now but to look at all of our discretionary services and policies, which means that levels of services, or charges for services in some areas, will change."
She said there was likely to be a reduction in staff, but further details were not yet available.
The budget proposals will be considered by the council's executive members in August.