Police to reduce resources in hunt for Claudia Lawrence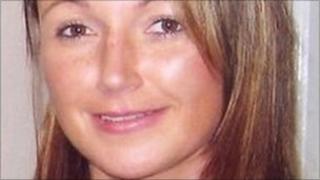 North Yorkshire Police has announced it is to scale down its inquiry into the disappearance of missing York chef Claudia Lawrence.
The force said the decision to reduce the resources allocated to the 16-month investigation had been taken after "detailed scrutiny".
Miss Lawrence, who was 35 years old when she went missing, was last seen leaving her workplace on 18 March 2009.
The inquiry has involved up to 100 officers and has cost £770,000 to date.
Miss Lawrence's father Peter said he understood why the action had been taken.
He said: "It was bound to come but when it comes it's always a shock.
"I don't like it, but I understand that the information isn't coming in in the droves that it was and they can't keep a very large team just going through information that does come."
Desire for justice
Tim Madgwick, assistant chief constable of North Yorkshire Police, said: "North Yorkshire Police have conducted a thorough and detailed investigation into the disappearance of Claudia Lawrence which has included the deployment of specialist resources for a considerable period of time.
"During the past 16 months, as leads are followed, investigated and actions completed, we are now in a position where there is no longer a requirement for the level of resources allocated to the inquiry.
"The decision to reduce dedicated resources has been taken after several months of further review and detailed scrutiny.
"Claudia's family have been fully informed about the current position of the investigation. They have been assured that our overriding desire is to bring the person or persons responsible for Claudia's disappearance to justice.
"The investigation remains open and will be continuously reviewed with the necessary resources allocated should any new evidence or lines of enquiry emerge."
Mr Madgwick said there would be a gradual reduction of resources over the coming weeks as lines of inquiry were completed.
At its height, 100 officers were involved in the case. This fell to 50 officers after six months.
About 16 officers are now working on the case and this will be reduced further to seven in August, the force said.
Miss Lawrence's disappearance is being treated as suspected murder.