New leads in bid to identify 1989 Scarborough body find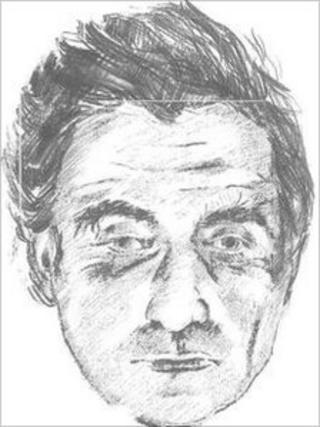 Police are following new leads after a fresh effort to identify a man found dead in Scarborough more than 20 years ago.
The middle-aged man was found in the town's harbour on 4 May 1989.
Last week detectives said they were re-examining the case as part of a review involving unidentified bodies and released a facial sketch of the man.
They said they had been contacted by a witness who had seen the man in Blackburn, Lancashire, in the 1980s.
Det Sgt Stuart Thompson, of North Yorkshire Police, said: "The man recalls the subject of the investigation from visiting pubs in the Shadsworth and Intack areas of Blackburn.
"Although he couldn't remember his name, he thinks that he spoke with a local accent and may have been something of a loner.
Leg fracture
"The witness also believes he may have known the man from serving time in prison around the Blackburn area, possibly in Kirkham Prison."
Mr Thompson appealed for anyone else with information to come forward, particularly people from the Blackburn area who may have known the man in the 1980s.
When the man was found, his age was estimated to be between 30 and 60.
He was described as white, clean shaven, 5ft 10in (1.77m) with brown eyes and weighing about 12 stone (76kg).
Pathologists found a scar and swelling just above his left ankle which were caused by a fracture that had not healed properly and may have caused him to walk with a limp.
Police said it was known he had stayed at a hotel in Scarborough for two nights and was last seen alive on 1 May.