Harrogate hospital plea after rise in patients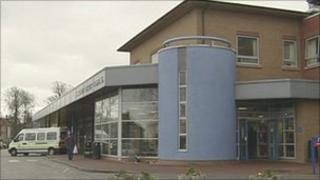 People are being urged to think twice before visiting a North Yorkshire hospital after an unprecedented number of beds were filled this summer.
Harrogate Hospital said its bed occupancy rate, which is usually about 80% during the summer, had been as high as 95% in recent months.
Bosses urged people to see their GP or call NHS Direct before visiting its accident and emergency department.
They said staff had been stressed but quality of care had not been affected.
Robert Harrison, the hospital's director of performance and delivery, said there was no one clear cause for the rise in patient numbers.
He said: "I think what we are seeing is a change in the population, they're living longer, we're seeing more long-term conditions and I think we are seeing probably the population understanding their health better and looking to access services quickly as they need them."
Mr Harrison said the hospital had managed to maintain standards of care but "staff have to work very hard to deliver that level of performance".
He said: "What we would ask is that people look to other services, their GP's out of hours service, the minor injuries unit at Ripon, to ensure that they look to use the most appropriate service if they find themselves ill."
Dr Bill Hulse, a consultant in emergency medicine, said he had worked at the hospital for 20 years and this summer had been the busiest "in living memory".
He said: "There are times when we are very busy and I think staff feel quite stressed at times but we have been coping with it quite well."
The hospital said it was making plans for extra beds to be brought in before the winter, and a ward which is currently being refurbished would be available in December.