£5m Immunology and Infection centre opens in York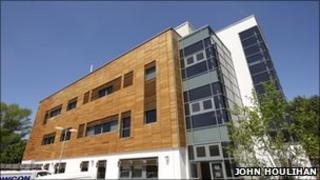 A £5m research centre in York which will help scientists develop drugs and vaccines for diseases has been officially opened.
The Centre for Immunology and Infection (CII) is a joint venture by the Hull York Medical School (HYMS) and the University of York.
Its scientists will try to find treatments for diseases including diabetes and HIV.
The building has three floors of laboratories and a suite for studies.
It was officially opened by Dr Robert Ridley, director of the World Health Organisation's Special Programme for Research and Training in Tropical Diseases.
Professor Brian Cantor, vice-chancellor of the University of York, said: "York is already in the vanguard of research into immunology and infectious diseases and these new facilities will further enhance our world-class research in this area."