Charity cash stolen from model sheep in Skipton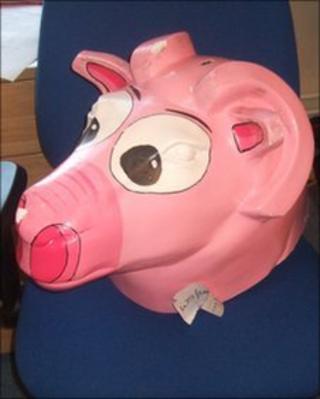 Hundreds of pounds have been stolen from a model sheep in North Yorkshire which was being used to collect money for charity.
Police said thieves had cut off the head of the fibreglass sheep which had been placed outside Skipton Town Hall.
The artwork, valued at £2,000, had been installed by Skipton Town Council to raise money for charity.
Pc Kirsty Graham said: "The theft of money donated to help vulnerable people is utterly deplorable."
Police said a ripsaw and monkey wrench were found close to the town hall.
It is believed the tools were used by thieves to cut off the sheep's head.
Pc Graham said it was believed the artwork contained several hundred pounds worth of coins.
The donations were intended to go towards Alzheimer's and Parkinson's charities.
Witnesses or anyone with information are being asked to contact police.