Judge's warning after RSPCA farm will appeal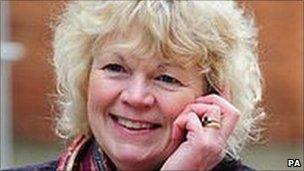 A charity's failure to inherit a £2.4m farm should not be seen as "a green light" for disgruntled would-be heirs to challenge wills, a judge has said.
Christine Gill won a court battle to overturn her mother Joyce's will, which left the family farm in Northallerton, North Yorkshire, to the RSPCA.
The charity lost a legal challenge to that ruling last month.
Appeal court judges said the case was "exceptional" as Dr Gill's mother had not understood what she was doing.
On Tuesday the judges gave the reasons which underlined the "altogether extraordinary" circumstances that led them to overturn Mrs Gill's bequest to the RSPCA.
The Master of the Rolls, Lord Neuberger, said the combination of Mrs Gill's extreme mental problems and the influence her "exceptionally opinionated and aggressive" husband John had over her meant the will did not represent her true wishes.
The judge emphasised that the court's decision was not "something of a green light" for disappointed beneficiaries to mount challenges to wills freely entered into by relatives on legal advice.
He said: "The facts are exceptional because... the testratix (Mrs Gill) suffered from... a fairly extreme version of a relatively unusual mental condition, which very severely affected her understanding and which would not even have been appreciated by most doctors, let alone a solicitor reading a draft will to her, especially if he had not met her before".
After the judge's ruling was published Dr Gill, a lecturer at the University of Leeds, said it was "regrettable" the RSPCA had fought to stop her inheriting the farm.
She said: "We tried to settle this before the appeal. I even offered to set aside an area of the farm as a wildlife sanctuary as part of a deal, but the RSPCA weren't interested.
"Because of what the Court of Appeal has found, the RSPCA will end up paying more costs now than they would have done had they accepted the original decision."
The RSPCA said it was "pleased" the court had restated the principle that people should be free to leave their property as they choose.
"We are obviously deeply disappointed that Mrs Gill's will in favour of the RSPCA has been overturned," it said.
"Despite the Lord Justices' cautionary words that the decision should not be seen as a green light to disappointed relatives, we remain concerned about the erosion of freedom to leave one's money to whoever people choose."
Related Internet Links
The BBC is not responsible for the content of external sites.