Harrogate is underage drinking hotspot, says report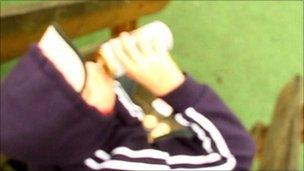 Children are admitted to hospital as a result of alcohol-related problems in Harrogate district at a rate 1.6 times the national average.
A campaign has been launched in Knaresborough as a result of the NHS report, which highlights the area as an alcohol misuse hotspot.
Pub licensees will be reminded that young-looking customers need to produce proof of age.
The NHS survey was carried out during the last three months of 2010.
Posters in pubs, off-licences and shops will back up the message about drinkers needing documentary evidence of age, under the Alcohol Respect Campaign.
Insp Andy Chapman said: "We see young people of 13,14, 15 years old absolutely out of it, throwing up in the street."
He added that a number of young people felt they might even have been sexually assaulted but had no proper recollection of the night before because they were drunk.
Francesca Sweeting, licensee of The Crown in Knaresborough, said she supported the measures.
"It's definitely a good idea having a scheme out there," she said.
"You need people to work with you."
Licensees face fines of up to £10,000 and having their licences suspended for selling alcohol to under-18s twice in three months.
Adults buying alcohol for under-age drinkers also face fixed penalty fines.
Police officers are to increase patrols of underage-drinking haunts like parks and car parks.
Related Internet Links
The BBC is not responsible for the content of external sites.