Deer Shed Festival puts families centre stage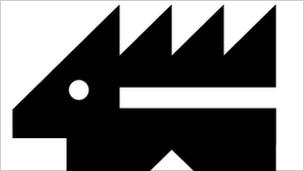 The Deer Shed Festival, now in its second year, is one of the UK's newest music events.
Unhappy so many festivals weren't suitable for people with young children, Kate and Oliver Jones decided to create their own.
Enlisting friends to help manage car parks, campsites and stage areas, the first event took place at Topcliffe near Thirsk in 2010 and sold out.
It was also nominated for best new festival at the UK Festival Awards.
Oliver Jones described what had inspired them: "When you get to many festivals you can often face a long schlep from the car to the campsite, another long walk the main arena and stages, activities that cost a fortune and an unpleasant atmosphere in the late evening."
The couple co-opted one friend, who has over 20 years of teaching and childcare experience, to help co-ordinate the range of activities for youngsters as they wanted to put children centre stage.
As Oliver explained, creating a festival that was child-friendly was central: "We make an enormous effort to meet the needs of our younger audience so consequently we have loads of families attend with kids.
"You don't stop loving cutting edge stuff just because you have a family. Those without kids love the fact that we have an amazingly chilled and easy going atmosphere and we fight to preserve this at all costs," he added.
Music acts this year include: I Am Kloot, The Go! Team, Frankie & The Heartstrings and local band My Forever.
Oliver said finding acts can be stressful but very rewarding, "There is so much great music around from bands that are generally unknown to the wider public. Booking a line-up can be a stressful time especially higher up the bill, but booking our 'introducing' stage is an absolute joy.
"Bands generally jump at the chance to play Deer Shed and we can cherry pick the best new talent that our region has to offer. Everyone is happy, especially the audiences," he added.
To ensure there is something for everyone Deer Shed Festival offers a programme that includes everything from cabaret and comedy to sports to arts and crafts. There are also activities for all ages on offer from early morning to keep campers, both young and old, occupied.
Deer Shed runs from July 22 to 24 at Baldersby Park, Topcliffe.
Related Internet Links
The BBC is not responsible for the content of external sites.