WWII hand grenade found on North Yorkshire beach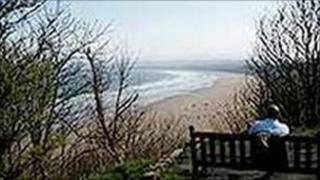 A hand grenade from World War II which was found on a beach in North Yorkshire has been removed.
The device was found on Filey Beach near Royal Parade at about 1100 BST by a member of the public who was using a metal detector.
North Yorkshire Police said the south side of the beach was evacuated until about 1430 BST.
The Army Bomb Disposal Team attended the incident but said the device did not need to be detonated.
John Brady, who was on the beach when the device was found, said: "There were about 150 people watching it, it's at the bottom of the cliff.
"My son was only digging there yesterday as we did a bit of an Easter egg hunt."