Two wards in North Yorkshire hospitals to re-open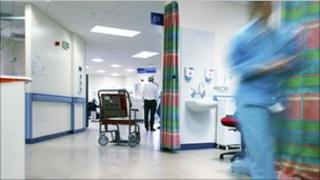 Health officials in North Yorkshire have decided to end a community care pilot scheme which had seen two hospital wards closed.
A ward at Malton Hospital and another at Whitby were closed as officials in the county sought to move care away from hospitals.
Six months after the scheme started, the board of NHS North Yorkshire and York has decided to re-open the wards.
The wards will undergo a phased re-opening.
In October 2010, North Yorkshire County Council's health committee wrote to the health secretary over plans to close a ward at Malton Hospital.
The letter to Andrew Lansley raised concerns over what it said was a "lack of consultation" about the decision.
Community care
It was also alarmed at plans to reduce the number of beds at Whitby Hospital.
NHS North Yorkshire and York said the closure was part of plans to treat more patients in the community.
Officials at NHS North Yorkshire and York have been told the Ryedale ward at Malton and the Abbey Ward at Whitby should be re-opened in a phased way, pending staff recruitment and the re-shaping of community health care.
Sue Metcalfe, deputy chief executive of the primary care trust, said: "It obviously has been very well received by patients and in an ideal world we'd like to be able to everything, but given we have a limited resource we have to provide the best model.
"This has given us some good information to shape health models of the future."