Christian charity advises churches on child protection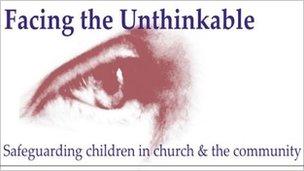 Churches cannot afford to be complacent about child protection, according to the Churches Child Protection Advisory Service (CCPAS).
The charity is offering advice to church workers in York on how to ensure children are protected from abuse.
Abuse cases involving clergy have led the Roman Catholic and Anglican churches to tighten their child protection rules in recent years.
CCPAS offers practical help in implementing those policies.
David Pearson, founder of CCPAS, is running a seminar in York on 4 June offering guidance to all those who work in a church setting.
Facing the Unthinkable educates clergy and lay workers about how to identify the symptoms of abuse and how to ensure children are protected.
Mr Pearson, who has over 30 years experience in the child protection field, said churches were especially vulnerable.
He said: "Unlike many other organisations who work with children, who carefully vet adults and then close their doors, churches are open to everyone."
Canon Michael Ryan, from St Wilfrid's Roman Catholic Church in York, said churches were no more dangerous to children than any other venue.
He said the church had a very firm policy about protecting children.
"For example no priest is allowed to be on their own in the company of a child," he said.
The canon added that it was vital that education about all forms of abuse continued.
"It is right to be watchful and to be careful as bad things can happen in any institution," he said.
Mr Pearson said churches did not have to be dangerous to children providing the right policies were put in place but added: "We can not be complacent. If we sit back and do nothing we could be putting children at risk."
Related Internet Links
The BBC is not responsible for the content of external sites.