Criticism at £20,000 Selby hospital sculpture cost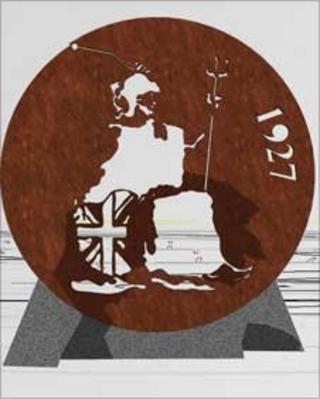 A North Yorkshire health trust has come under fire for spending £20,000 on a sculpture to be built at a hospital.
The artwork for The New Selby War Memorial Hospital is intended as a celebration of the hospital's history.
Councillor Jude Thurlow, for Selby North, said it was "insulting" given the current economic climate and a "complete waste of money".
The trust said the cost represented 0.1% of its budget and was from funding not earmarked for clinical services.
Services at the Selby War Memorial Hospital are being relocated to the New Selby War Memorial Hospital on Doncaster Road later this month.
The original hospital was built in 1927 in memory of local people who died in World War I.
NHS North Yorkshire and York said the sculpture, titled The Selby Medal, would "celebrate the way in which the original hospital was secured and purchased by the people of Selby for the benefit of their community".
However, critics have said the money should have been spent on hospital services.
Labour councillor Mr Thurlow said: "I think it's appalling.
"I think every bit of money spent on this project should have been addressed and analysed once we fell into this difficult financial situation."
He added: "I love art and appreciate art but I think this is going too far."
A spokeswoman for NHS North Yorkshire and York said the Department of Health had stated "art should be firmly recognised as being integral to health, healthcare provision and healthcare environments".
She added as part of the planning process, public bodies were recommended to dedicate a small percentage of new development budgets to the installation of artwork.
The spokeswoman said money spent on the sculpture represented "0.1% of the total amount of NHS capital funding dedicated to the Selby Community Project".
She added: "Capital funding cannot be spent on employing clinical staff."