Claudia Lawrence's father urges inquiry result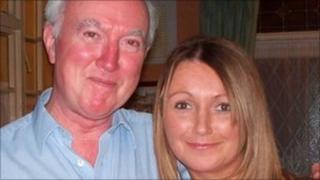 The father of Claudia Lawrence has said he hopes the government will respond quickly after an inquiry into the rights of families of missing people.
Peter Lawrence's daughter was last seen in York on 18 March 2009. Her disappearance is being treated by police as murder.
Mr Lawrence has been giving evidence at the parliamentary inquiry at Westminster.
He wants the government to take steps to simplify the bureaucracy.
The session focused on whether a legal guardianship system would help families manage a missing relative's practical affairs.
It has been organised by the All Party Parliamentary Group on Runaway and Missing Children and Adults.
Mr Lawrence said: "It's enormously frustrating and it's a time when the family are emotionally at their lowest ebb and all of a sudden they realise you can't move money.
"If a mortgage comes to an end at a fixed period you can't do anything about it because the company won't talk to you because you're not their customer."
'Landmark opportunity'
The Ministry of Justice said in a statement it would consider the inquiry's findings seriously.
Mr Lawrence said: "The inquiry comes to an end next week and during the summer recess it will make a recommendation to the government.
"I am hoping for a fairly quick response."
Speaking earlier this month, Martin Houghton-Brown, chief executive of the charity Missing People, said: "From dealing with finances, insurance policies, bank accounts and mortgages through to having a missing person declared presumed dead, families left behind often struggle to deal with institutions that have no system for their clients going missing.
"This inquiry is a landmark opportunity for parliamentarians to ensure that families are able to access the full range of support that they so desperately need."