Affordable homes 'undeliverable' in Scarborough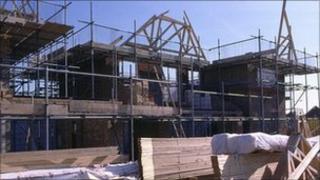 A North Yorkshire council has said it will "never" be able to build enough affordable housing.
Scarborough Borough Council said a housing market assessment report called for it to build 450 affordable homes every year for the next five years.
The authority said 250 homes were built in the borough in 2010, but only 85 were deemed affordable.
Local opposition to proposed schemes, the council said, was the major obstacle to future development.
The housing market assessment was compiled by the North Yorkshire Strategic Housing Partnership, which includes all the local authority housing departments in North Yorkshire.
'Local opposition'
Scarborough council agreed it needed to increase the number of affordable homes but said building 450 a year was "undeliverable".
Andrew Rowe, housing manager at the authority, said: "We are never going to be able to fulfil the need for affordable homes, but we have to do what we can."
Mr Rowe said that this year the council would provide a further 120 affordable homes.
"We've been working with rural communities to try and develop small scale affordable housing developments across the borough and have a number of schemes planned," he said.
"But a major obstacle is every single housing development we do propose, whether on a green field or urban site, we come up against a lot of opposition from local residents."