York council considers Allerton incinerator plans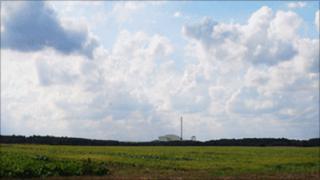 Plans for a multi-million pound waste-to-energy incinerator are expected to move forward later.
The City of York Council and North Yorkshire County Council have awarded a £900m contract to Amey Cespa to build and manage the plant.
Opponents say the plans should go to a public inquiry but councillors in York are expected to make no objection to the scheme when they discuss it later.
A final decision on the plans for Allerton Quarry will be made in 2012.
The two authorities claim the scheme is a major part of their waste management plans.
The North Yorkshire Waste Action group, which is opposed to the plans, claims the scheme is not appropriate for a largely rural location.
It also believes the plant would discourage recycling and would be too large for the amount of waste being generated in the county.
The plant would be built using £65m of private finance initiative funding.
Councillors in York are being consulted as part of the formal planning process but are being advised by planning officials to make no objection.
A planning application was submitted to North Yorkshire County Council in September and the process is expected to take nine months.