Scarborough and York hospital trusts merging would bring improved service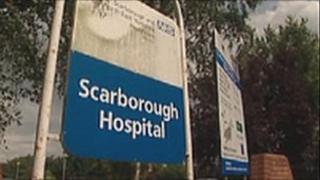 The merger of two hospitals in North Yorkshire would bring an improved service, claims a chief executive.
Mike Proctor at Scarborough Hospital said a unique merger with York Hospital would provide a better, more efficient range of speciality care.
The hospitals said it had submitted plans for an integrated service and was expecting a decision before April.
The move has been prompted by the government's desire for all hospitals to become foundation trusts by 2013.
Mr Proctor said: "I think it is the right thing that should happen.
"It is the only solution on the shelf at the moment to solve the long history of problems on the east coast.
"The whole of the NHS and medical care system has changed which means that organisations like Scarborough are not viable anymore."
The chief executive said the merged operation was unique to the NHS: "We're joining two hospitals together that are 45 miles apart and nobody has ever done that.
"I haven't got a blueprint but I do think there are efficiencies to be made but we haven't got another organisation that we can visit and see how they've done it."
In 2010 Scarborough hospital said it was unlikely to meet the required clinical and financial standards it needed to meet the governments criteria and so approached the York Hospital Foundation Trust.