Tourist Caroline Stuttle remembered with York Minster service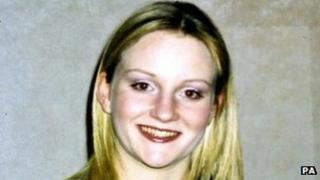 A service to remember murdered North Yorkshire backpacker Caroline Stuttle has been held on the 10th anniversary of her death.
The 19-year-old student, from York, was robbed and pushed off a bridge at Bundaberg in Australia in April 2002.
Ms Stuttle's mother, Marjorie Marks, said she was honoured the service was held at York Minster.
Ms Marks called her daughter a "special person" and said "we feel touched people want to remember Caroline".
Ms Stuttle was killed by drug addict Ian Previte who was found guilty of her murder in October 2004 and is serving a life sentence.
Her father Alan said parents had to have "the strength to go on" despite such tragedies.
The service featured a reading by Richard Stuttle, Ms Stuttle's brother, and Handel's aria Where'er you Walk sung by mezzo-soprano Julia Riley.
A charity, Caroline's Rainbow Foundation, was founded in Ms Stuttle's memory to promote safe travel to young people.