Drugs arrests follow death of girl found ill in York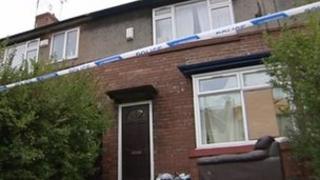 Two people have been arrested after the suspected drugs-related death of a 16-year-old girl in York.
The victim, named locally as Poppy Rodgers, died in hospital after being found seriously ill at a home on Tang Hall Lane at 23:25 BST on Thursday.
Police said a 21-year-old man was also taken to hospital. He is said to be in a serious, but stable condition.
A man, 23, and woman, 26, both from York, are being held on suspicion of supplying drugs.
North Yorkshire Police said a "detailed investigation" had been launched into the teenager's death.
Dangers 'very real'
"The yellow/white paste involved in this particular case is undergoing tests to determine exactly what it contains, although amphetamine is believed to be involved," a spokesman said.
"Until this is confirmed, people are strongly urged not to risk taking substances matching this description or of a similar nature.
"One girl has already died and a young man is in a serious but stable condition at hospital, so the potential dangers are very real."
Poppy was a student on the NEETs (Not in Education, Employment or Training) programme at York College.
Jill Sissons, from the college, said: "We are saddened to hear of her death. Our thoughts go out to her friends and family."
Local residents described hearing loud music from the property late on Thursday evening.
Tom Gibson, who lives next door, said: "The first we knew was music being played loudly last night and fireworks being set off. Next thing we knew was an ambulance pulling up outside.
"It is absolutely tragic. The poor child's parents must be absolutely distraught. "
Simon Moss, who lives opposite the property, said: "You don't really expect it. Everybody has been shocked and wondered what has gone on."