Teen bailed over Scarborough Castle damage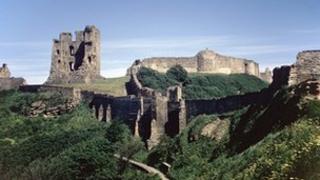 An 18-year-old man arrested in connection with damage caused to the 2,500 year-old Scarborough Castle has been released on bail.
North Yorkshire Police said extensive damage was done to parts of the castle earlier this month, including to Roman stonework.
Officers are appealing for anyone with information to contact them.
The castle, which is a popular tourist attraction, sits on a hill overlooking the sea and the town.
Speaking when the damage happened, Peter Bleach, English Heritage's site manager for the castle, said it was often a target of anti-social behaviour.
The 18-year-old was arrested on Tuesday.