Four more arrests over Scarborough Castle damage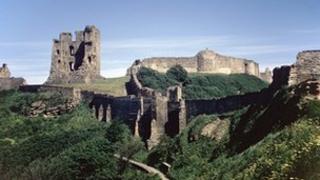 Four more people have been arrested in connection with damage caused to the 2,500-year-old Scarborough Castle.
North Yorkshire Police said there was extensive damage to parts of the castle earlier this month, including Roman stonework.
An 18-year-old man was arrested on Tuesday and released on bail.
Police said a further four male youths, aged 14, 17 and two 15-year-olds, all from Scarborough, were arrested on Tuesday night and also bailed.
Speaking when the damage happened, Peter Bleach, English Heritage's site manager for the castle, said it was often a target of anti-social behaviour.