Ferdinand Kingsley cast as God and Jesus in York Mystery Plays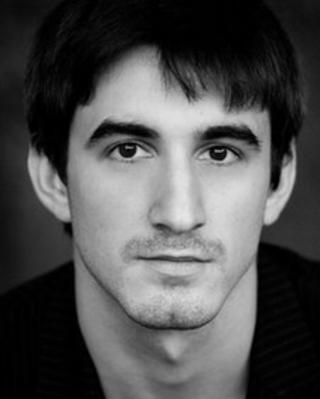 One actor is to play both God and Christ in the first production of the York Mystery Plays for 12 years.
Ferdinand Kingsley will take the roles in a month-long run of the plays, which depict a biblical history of the world.
The 24-year-old son of Oscar-winning actor Sir Ben Kingsley said he was looking forward to being involved in such a "spectacular" production.
Traditionally the plays are performed by local amateurs but a professional actor is usually cast as Christ.
Damian Cruden and Paul Burbridge, joint artistic directors for the plays, said: "It was always our intention to cast a young actor in the role of God/Jesus.
"We were keen that God should be portrayed as a young father with children (Adam and Eve), creative and energetic."
'Hugely exciting'
More than 1,700 volunteers are involved in staging the 2012 production which will take place in the ruins of St Mary's Abbey in York's Museum Gardens.
Kingsley said he was looking forward to being involved with a project that had such a strong community involvement.
He added: "The production promises to be spectacular, its scale and ambition are hugely exciting and the setting of St Mary's Abbey seems perfect."
The plays were first performed in the 14th Century and continued to be presented until the Reformation.
They were revived in the 1950s and the last full-scale production took place in York Minster in 2000.
Organisers expect 36,000 people will see the production between 2 and 27 August.