York church music composer Richard Shephard honoured by Queen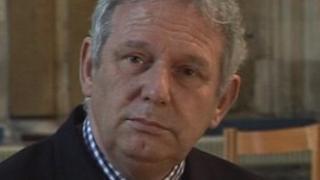 An acclaimed composer of church music is among people from North Yorkshire to be recognised in the Queen's Birthday Honours list.
Dr Richard Shephard, the chamberlain and director of development of York Minster, has been appointed MBE for services to music and education.
Dr Shephard, 62, is best known for his choral works but has written operas, musicals and music for television.
He said he was "absolutely astonished" when he heard about his honour.
He said: "It's very nice to receive it and a great surprise.
"There's certainly more people I can think of who are more worthy of an honour then my good self but I am delighted and very grateful for it."
Lord Mayor
Dr Shephard said highlights of his career so far included receiving a commission to write for the York Millennium Mystery Plays and being headmaster of the York Minster School.
Councillor David Horton, a former Lord Mayor of York, has been appointed MBE for services to the community.
Mr Horton, 70, who lives in Copmanthorpe, has been a ward councillor for York City Council since 1986, has raised money for local charities and is governor of Copmanthorpe Junior School.
Other people in North Yorkshire who have become MBE include Professor John Adams, a governor of Harrogate High School; Kenneth Allinson, chief executive of Richmond YMCA and Dr Sheena Maberly, manager of HM Prison Kirklevington Grange.
Recipients of the British Empire Medal (BEM) include John Allison, for voluntary service to the Royal Air Forces Association; Adrian Grayson, for services to sport in Bedale, and Marilynn McGee, caretaker of Prior Pursglove College, for services to sixth form education.