North Yorkshire councils to stop sharing services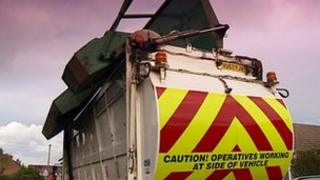 Two North Yorkshire councils are to end the sharing of some services after saying the arrangement was not working.
Hambleton and Richmondshire district councils were among the first in the country to pool resources, setting up the scheme in 2009.
The councils share a chief executive and senior managers, as well as having a combined waste collection service.
They said combined savings for both were more than £1m a year.
John Blackie, leader of Richmondshire District Council, said: "The politicians in our partner authority felt they were spending, along with their senior officers, too much time attending to business over here in Richmondshire.
"I think that is at the very root of why we are looking to unpick some, but not all, of our arrangements for shared services."
Hambleton District Council said some services, including customer services and business support, would be repatriated to their original councils within the next few weeks.
Other areas, including waste, environmental health and council tax, will be looked at in greater detail next year and may remain shared.
Hambleton District Council leader, councillor Neville Huxtable, said: "There has been no big fall-out between the two authorities, we are simply going to look at new ways of providing services together for the benefit of both sets of residents.
"It took over two years to set shared services up so we cannot dismantle it within five minutes, nor would we want to."