Burnholme Community College, York will close in 2014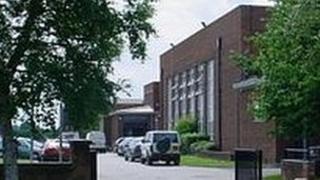 York's smallest secondary school is to close in August 2014, the city council's cabinet has confirmed.
The City of York Council proposed the phased closure of Burnholme Community College due to falling student numbers.
The Labour-run authority gave a formal six-week statutory notice of the planned closure in May.
In January, the school had more than 300 surplus places and only 40 new pupils were expected to enrol in September 2012.
Under the closure plan, students in years nine, 10 and 11 will finish their education at the school.
Younger pupils will transfer to neighbouring schools with available places.
The cost of educating a pupil at Burnholme would be almost twice that at other secondary schools in the city if it remained open, the authority said.
The council said teaching staff who remain at the school until closure would be offered redeployment to other permanent positions.