Environment Agency consults on Allerton waste permit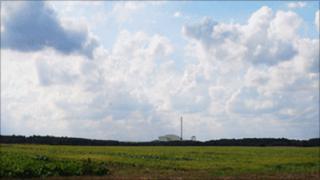 The public is being consulted by the Environment Agency over a bid for a waste permit for a multi-million-pound incinerator in North Yorkshire.
The £65m plant at Allerton Park, between York and Harrogate, needs an environmental permit from the agency before it can operate.
Residents can discuss the proposal with officers at Knaresborough House, from 11:30 to 19:30 BST on Thursday.
Comments can also be posted to the agency before 31 August.
North Yorkshire County Council will make a final decision on the planning application for the site later this year.
Strict standards
The plant would be built and managed by Amey Cespa on behalf of the City of York Council and the county council, using private finance initiative funding.
At meetings earlier this year Harrogate councillors objected to the planned incinerator, while councillors in York raised no concerns.
The North Yorkshire Waste Action group has campaigned against the incinerator.
Darren Leng, from the agency, said: "We appreciate that there is interest in this application from local people.
"So we have arranged this event to give the community the opportunity to come and discuss the application with us and hear their views.
"It's our role to make sure that energy from waste plants are operated to meet strict environmental standards and the conditions of their environmental permits."