York Mystery Plays: 'Spectacular' production pledged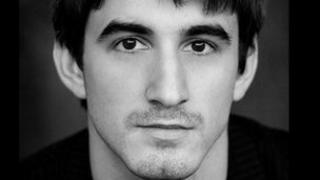 York's Mystery Plays, which begin a month-long run on Thursday, will be a "spectacular" event for the city, organisers have pledged.
The production, which features a cast of about 500 actors and 1,200 behind-the-scenes volunteers, are the first to be put on in York since the year 2000.
Ferdinand Kingsley, the 24-year-old son of actor Ben Kingsley, will play the parts of both God and Christ.
Community Director Liam Evans-Ford said the plays would be "really special".
'Incredible journey'
Dating back to 1376, the York Mystery Plays tell the history of the world from creation to Judgement Day.
The plays, which will be performed outdoors in the ruins of St Mary's Abbey in the centre of York, are made up of 48 individual pageants.
Traditionally the plays are performed by local amateurs, but a professional actor is usually cast as Christ.
Mr Evans-Ford said preparing for the 2012 York Mystery Plays had been an "incredible journey" since they were first announced in November 2010.
"We've built the biggest auditorium in the region and the biggest stage space in the UK," he said.
"We've got hundreds and hundreds of people - many of whom have never been on stage before. We've got something really special."
The 2012 Mystery Plays are part of celebrations marking York's 800 years as a city.
Jamie Searle, who will play The Poor Man in the plays, said the production was "a big thing" for York.
"It involves so many people, both professionals and community people and from all walks of life. It's been remarkable," he said.