Scarborough, Whitby and Filey beach chalet rentals rise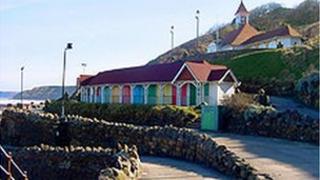 The cost of renting a beach chalet on the Yorkshire coast is to rise by 10% next year.
Scarborough Borough Council is proposing the increase for annual, weekly and daily lets of its chalets.
It said extensive waiting lists for lets indicated the current fees were below the market value.
Under the proposals, the cost of renting a council-owned chalet in Scarborough, from April to September, would rise from £780.90 to £850.30.
Daily and weekly lets will also increase by about 10% with discounts for people renting outside the peak season of July and August.
The rise will also apply to chalets owned by the Conservative-run authority in Filey and Whitby.