North Yorkshire theme park expansion secures jobs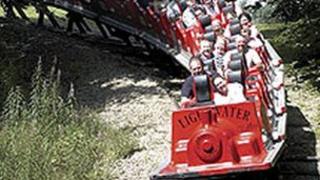 A North Yorkshire theme park and shopping village has said its expansion will secure 243 jobs and create up to 34 new posts.
Lightwater Valley near Ripon has had its plans to build 106 chalets and new sports facilities approved by Harrogate Borough Council.
A larger redevelopment projected was rejected in 2008.
Work on the £5m scheme will start in the autumn and it is expected to be finished by spring 2014.
The park's marketing manager Simon Edwards claimed the new development would be a "big boost" to the park and the local economy.
"We've put a lot of work into this to make sure it would be approved," he said.
"The council did have some genuine concerns before an we addressed those concerns.
"We hope that people will come to Lightwater Valley and then explore the rest of Yorkshire."