York electric buses get funding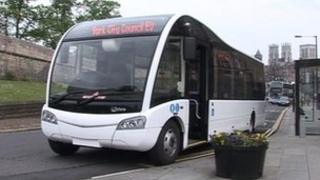 Funding has been granted for nine new electric buses in York.
Six of the new buses will be used as part of the city's park-and-ride network while the others will be used to service the University of York and the Derwenthorpe housing development.
City of York Council hope the buses will save more than 4,500 tonnes of carbon dioxide emissions over their lifespan.
The £824,000 grant was awarded by the Department for Transport.
The new buses are due to enter service in 2014.