York-based CPP to shed 120 jobs in firm restructure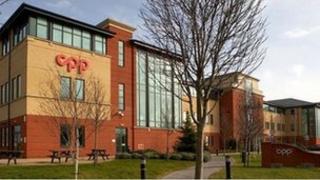 A credit card insurer, fined a record £10.5m for mis-selling insurance, plans to cut 120 jobs at its base in York.
CPP said the job losses were a result of a proposed restructure which was "essential to securing the future viability of the group".
Chief executive Paul Stobart and chief financial officer Shaun Parker are also to leave the business as part of the restructuring process.
The firm has faced difficulties since being fined in November 2011.
CPP was heavily criticised by the Financial Services Authority and, as well being fined, it was also ordered to compensate customers.
The criticism related to the sale of products protecting against credit card and identity theft to people who did not need the cover.
The fine and the loss of several contracts left CPP struggling to find the financial backing it needed to avoid going into administration.
Last month, the company agreed to sell its US arm to help stave off creditors.
CPP employs about 1,500 people worldwide, including about 900 at its York headquarters.
The company said a consultation about the restructuring plan was being held.