Carluccio's to open in Harrogate after planning appeal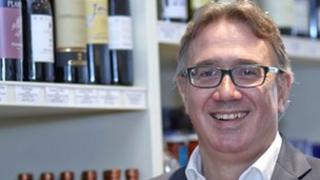 Italian restaurant chain Carluccio's is to open a new site in Harrogate, creating about 35 jobs, after winning a planning battle with the local council.
Harrogate Borough Council had refused to give permission for a restaurant and delicatessen at a former Optical Express opticians in James Street.
The town's planners turned down the application on the grounds the site should remain a shop.
However, Carluccio's has won an appeal against the decision.
Carluccio's chief executive Simon Kossoff said: "We believe absolutely that Carluccio's will bring added vitality and vibrancy to the town centre, not least of all by providing some 35 new jobs.
"We are very grateful for the local support we have received and look forward to welcoming the people of Harrogate to the new restaurant and food shop sometime in spring 2014."
A council spokesman said: "The inspector did appreciate the council's concerns that a non-retail use could dilute the high quality shopping area of James Street but attached more weight than the council to the amount of retail floor space that the applicants were proposing for the delicatessen."