No decision made on future of Northallerton prison site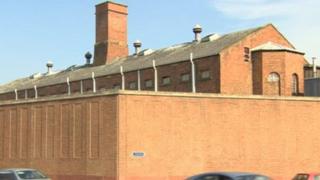 No decision has been made about the future use of a North Yorkshire prison which closes on Tuesday, the Ministry of Justice (MoJ) has said.
Northallerton prison is being closed, alongside three other English jails, as part of a modernisation programme.
The jail, built in the 1780s, housed 252 male prisoners in September but the final inmates left in November.
The MoJ said it was still "considering options" for the future of the site. About 135 people were employed there.
The Prison Officers Association (POA) said the majority had been redeployed to other prisons within commuting distance of Northallerton.