Scarborough Mayor Jaconelli abuse claims investigated by police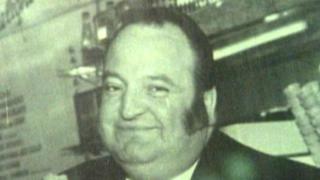 Allegations that a former mayor of Scarborough sexually abused children are to be examined by police.
North Yorkshire Police says it wants to speak to at least five people who say they were assaulted or propositioned as children by Peter Jaconelli.
The allegations were made during a BBC Inside Out investigation into online claims he was a paedophile.
The force has asked alleged victims to come forward in order for it to "properly consider" their claims.
Real Whitby, an online blog site, claims Mr Jaconelli - who died in 1999 - was well known to the police as a paedophile but was protected because of his status as a wealthy businessman and respected political figure.
One man told the BBC programme he was propositioned as a 15-year-old by Mr Jaconelli in 1968.
A second man said he was assaulted in a men's toilet in 1951 aged 13.
A force spokesman said: "North Yorkshire Police is considering the content of the programme, its effect on previous matters and the potential need for any future investigative work that would best serve the interests of those directly affected.
"In so doing, North Yorkshire Police would encourage those individuals who took part in the programme, who were the subject of direct contact with the late Mr Jaconelli, to get in touch as soon as possible in order that their allegations and wishes are fully and properly considered."
Relatives of Mr Jaconelli have said they are not aware of any credible evidence that he committed any sexual crimes.