North Yorkshire libraries may be run by volunteers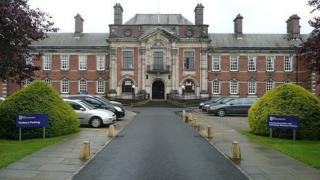 Up to 30 libraries in North Yorkshire may be handed over to volunteers to run, the county council has said.
It said it was necessary to help meet savings targets and said branch closures were not ruled out.
The authority will have cut its annual budget by a third or £170m by 2020. It also warned a further 800 jobs could go.
The public service union Unison said it had expected further job cuts, which it said were "inevitable".
In the last four years, the council has already cut 800 posts from its 20,000-strong workforce.
The authority was giving more details of its proposed changes to services following its budget meeting in February.
'Some hostility'
There are already seven community libraries but the council said it would like to see that number rise to 30.
The council's remaining 12 libraries would serve as hubs offering support and professional guidance to volunteer-led libraries.
Richard Flinton, chief executive of the council, said: "There is probably going to be some hostility but we want to work beyond that.
"None of us want to be in this position but the finances are a reality and if our number one goal is to save the services then we have to think how we can do that together?"
Wendy Nichols, branch secretary with the public sector union Unison, said the plan depended on getting and retaining volunteers.
"When somebody volunteers to do something and they wake up one morning and don't really want to go in would they still go?," she asked.
"It is very different to someone who is in paid employment."