North Yorkshire Fire and Rescue Service reviews cover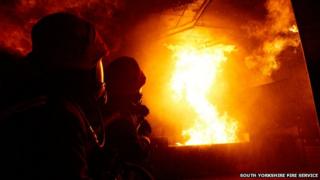 North Yorkshire Fire and Rescue Service is to review the fire cover it provides across the county.
It is to look at the number of fire engines available for fires and other emergencies, where fire stations are and their staffing levels.
The review is also to look at how to respond to "increasingly frequent" weather-related problems like flooding.
Nine public meetings are to be held across the county in April and the service is gathering feedback.
Proposals are to go to public consultation in 2015. Any changes would take place in 2016, the service said.
Its figures show a 32% reduction in calls between 2002/03 and 2012/13.
In 2002/03 it attended 11,248 incidents, in 2012/13 it attended 7,659.