Inventor John Harrison: Longitude pioneer celebrated in Barrow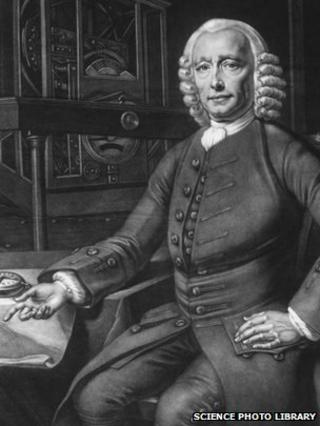 The inventor John Harrison, who built clocks accurate enough to solve the problems of navigation at sea, has been celebrated where he once lived.
Schoolchildren in Barrow-upon-Humber, North Lincolnshire, paraded through the village and acted out scenes from the clockmaker's life.
It is 300 years since the Longitude Act promised a £20,000 prize for solving the problem of accurate navigation.
Harrison was eventually paid for his work, although it took many years.
Trevor Millum, chairman of the Better Barrow Community Project, said: "John Harrison was not just a clockmaker, he was a genius."
The celebrations are part of a project undertaken by the children of John Harrison Primary school, which is named after the inventor.
Harrison developed highly accurate timepieces as part of the competition run by the Admiralty.
His watches were incredibly reliable, eventually losing only a few seconds over a long sea journey.
By knowing the correct time, a navigator could calculate a vessel's longitude - its east/west position.
The clockmaker was born near Wakefield but moved to Barrow-upon-Humber as a child.
At the age of 20 he built his first longcase clock, out of of wood, in 1713 while working as a joiner in the village.
He later moved to London and died in 1776, at the age of 83.