Launch of York river safety campaign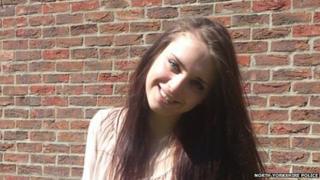 A river safety campaign targeting the under 30s has been launched in York after three young people drowned in the last seven months.
The initiative is being supported by the emergency services, York City Council and the city's universities.
The launch comes the day after a woman was rescued by the fire service from the River Ouse.
York's "Street Angels" will carry out extra patrols along the city's riverside paths and bridges.
Police will deploy extra officers on Saturday evenings too.
The campaign will appear on bus adverts, via mobile screens touring the city centre and on beer mats and posters.
'Dangerous river'
Chris Bateman, from York St John University Student's Union, said the campaign was developed by students.
"It's the whole culture with people and trying to change the perceptions," he said.
"Making sure that people are aware it is a dangerous river."
In March, the body of 20-year-old art student Megan Roberts was discovered in the River Ouse. She had disappeared on a night out in the city centre in January.
Ben Clarkson, 22, drowned in the River Foss in March and in April, soldier Tyler Pearson, 18, drowned in the River Ouse.
Both had been on nights out with friends.