North York Moors National Park faces further cuts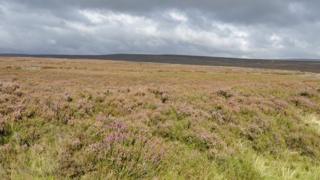 The North York Moors National Park is to cut more staff and scale back its operations after another cut to its budget.
A meeting on Monday will discuss plans to save £720,000 over the next year with the loss of 13 posts.
Andy Wilson, chief executive of the park authority, claimed the cuts would leave the park less well protected.
Since 2010, the authority's grant from central government has dropped by more than 24%.
The park has also seen cuts to its funding from other public bodies, including local councils and the Forestry Commission.
The authority has seen its staff numbers fall from 142 posts to 106 since 2010.
Over the same period its government grant has been reduced from £5,503,438 to £4,092,793 for the 2014/15 financial year.
'Under threat'
"This really does make an impact on the national park," Mr Wilson said.
"Ancient woodlands, the works we can do on historic buildings and the rights of way we can keep open, the work we do on affordable housing the grants we give to communities.
"All those things that make the park special and good place to live are under threat."
He added that the park was relying more on volunteers and looking to boost donations and raise some fees, such as car parking costs.
The park was established in 1952 and covers an area of 554 sq miles (1436 sq km).
In a statement, the Department for Food and Rural Affairs, which administers the government's funding of the park, said: "We are committed to protecting our beautiful landscapes and are pleased that we have been able to offer relative protection to National Park funding."